Business Alliance Conference Yields Record Investment
2013-10-31 10:36
TFPMA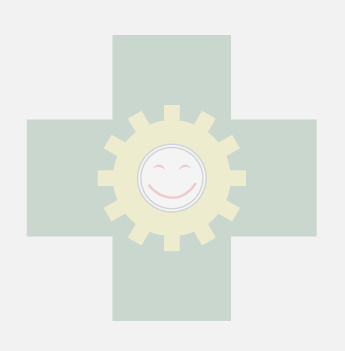 Department of Investment Services, MOEA

The Ministry of Economic Affairs (MOEA) has listed investment promotion as a priority task. In addition to mobilizing investment-promotion units in Taiwan and overseas to attract more investment, it is also providing major foreign companies that already operate on the island with investment information and assistance, carrying out policies aimed at providing a friendlier business environment, and encouraging the foreign firms to expand their existing projects or invest in new ventures in Taiwan.
The 2013 Taiwan Business Alliance Conference resulted in commitments by 52 foreign companies to invest NT$138.8 billion in the island-a record high-and create 15,985 jobs. Some important facts concerning this investment are given below:
Signing of LOIs by representative investors: Of the 52 companies committing to invest in Taiwan, 19 with investment projects totaling NT$92.0 billion were invited to sign letters of intent (LOIs) with the MOEA. The 33 non-signatories are planning to invest NT$46.8 billion.
Ratio of new ventures to expanded investments: The total number of investment cases includes 21 new ventures (accounting for 40% of the total amount) and 31 expanded investments (accounting for 60%).
Scale of investments: Of the total number of projects, 31 call for an investment of more than NT$300 million each and 17 call for an investment of more than NT$1 billion each.
Source countries/areas: Japan accounted for the largest number of investors, with 15 (28.8% of the total). The United States was next with 13 (25%), followed by the Cayman Islands with eight (15.4%). Europe accounted for six (11.15%).
Invested industries: Most of the investments in manufacturing are going into chemical materials (eight cases, accounting for 15.4% of the total), electronic parts and components (six cases, 11.5%), and machinery (five cases, 9.6%). Most of the investments in services are going into technical services (eight cases, 15.4%), logistics (six cases, 11.5%), and wholesale and retail sales (9.6%).
Reasons for and trends in foreign investment:

Taiwan's large market attracts continued investment by suppliers: Taiwan is the Asia Pacific's manufacturing center and has complete industrial clusters, topping the world especially in such industries as flat-panel displays and semiconductors. This situation attracts foreign materials and equipment companies to invest in Taiwan and engage in high-end manufacturing and R&D on the island in order to be close to their customers and satisfy market demand.
The ECFA effect encourages foreign companies to invest in Taiwan: Foreign companies in such industries as logistics, machinery, and electronic parts and components are being attracted to invest in Taiwan because of the tariff reductions and exemptions provided by ECFA.
Expansion of investment by foreign tourism-related companies: The number of foreigners visiting Taiwan topped 7 million last year. In addition to the mainland Chinese market, there was also growth in arrivals from Japan, Hong Kong, and the ASEAN area. This growth is attracting foreign investment in tourism-linked industries such as wholesale and retail sales and food service.
Establishment of R&D centers to take advantage of Taiwan's R&D and innovation capabilities: In the World Economic Forum's Global Competitiveness Report, Taiwan has ranked first in the world in state of cluster development for eight years in a row. Taiwan's outstanding industrial and design personnel, together with its rapid speed of commercialization, offer an excellent investment environment for foreign design and R&D enterprises.
Taiwan's exceptional manufacturing capabilities attract foreign firms to set up manufacturing centers: Taiwan is good at supplying products that have a quality similar to that of competing products, but at a lower cost.