Successful Conclusion to 2014 6-in-1 Taipei Int'l Food Expo!
2014-07-29 14:53
TFPMA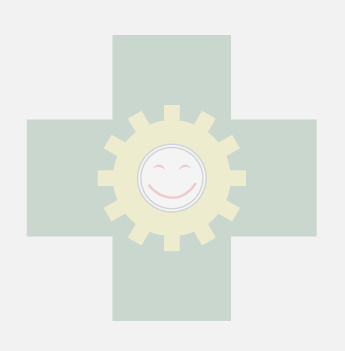 Successful Conclusion to 2014 6-in-1 Taipei Int'l Food Expo
Expo Sees a 13% Increase in International Buyers
The 6-in-1 Taipei International Food Expo, organized by the Taiwan External Trade Development Council in collaboration with relevant industry associations, concluded successfully on June 28. The 6-in-1 Expo included Food Taipei, Foodtech & Pharmatech Taipei, Taipei Pack, Taiwan HORECA, Taiwan Halal, and the first-ever Laundry Taiwan. The Expo featured a total of 1,592 exhibitors in 3,947 booths, showcasing the food, food machinery, packaging, hospitality, laundry, and halal industries. The four-day Expo attracted over 65,000 visitors, including a record high of over 7,400 international buyers (a 13% increase on last year), showing Asia's growing influence in the food industry and the wide international renown and respect commanded by the Taiwan market.

The "Food Sourcing in Taiwan 2014" conference was successfully held in the Nangang Exhibition Hall on the first day of the Expo. 58 buyers from 22 countries participated in the conference, meeting 143 Taiwanese food companies. The conference is estimated to have facilitated US$40 million in procurements. Thanks to the conference, canned seafood manufacturer Tong Ho Foods was able to meet with buyers from the U.S., Japan, the Philippines, and China, and arrange for a Romanian buyer to visit their factory. Eleven buyers from Dubai, Dakar, Kuwait, and Brunei were also invited to Taiwan to procure halal-certified foods, highlighting the immense business opportunities of the halal market.

The one-on-one trade meetings held on June 26 saw 19 international buyers from nine countries including Canada, Nicaragua, France, the Netherlands, the Czech Republic, Slovakia, and Turkey participating in 105 one-on-one meetings with 52 companies. US$18 million in business resulted from these meetings. The conference and the one-on-one meetings together brought in over US$50 million in business.

Notably, the first-ever Laundry Taiwan show was held in conjunction with the Expo, providing a procurement platform for hotels, restaurants, and food and beverage enterprises. Exhibitors had high praise for the show, which attracted visitors and buyers from over 3,200 companies from at home and abroad. Companies whose buyers visited the show included Orange Laundry, EBJ Laundry, Laundry King, China Pacific Laundry, Medlight, Evergreen Airline Services Corp., Mackay Memorial Hospital, Taipei Mandarin Oriental, Grand Hyatt Taipei, Sheraton Grand, Grand Hi-Lai Hotel, W Taipei, Howard Plaza Hotel Kaohsiung, Shangri-La's Far Eastern Plaza Hotel Tainan, and the Regent Hotel. This shows high market demand for laundry equipment and materials.

The various Expo activities were also highly popular. Exotic cuisine was the centerpiece of the TWTC Hall 1 stage area, with Spain, Chile, Peru, and Mexico holding theme days for their national cuisine. Chefs from those countries prepared the food onstage and visitors were invited to sample their efforts. Together with product launches from 35 companies from Taiwan and abroad, the activities attracted large crowds every day and were a highlight of the Expo.

The outstanding success of this Expo is thanks to the participation and support of companies from all around the world. The next edition of the Expo will be held between June 24 and June 27 next year. We hope to surpass this year's performance and we hope to see you there!