Exports break yearly, monthly records
2018-01-23 10:00
TFPMA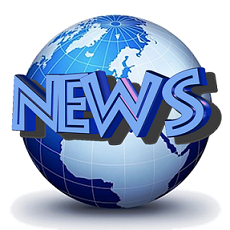 The nation's export orders surged 17.05 percent year-on-year to a record high of US$48.47 billion last month, largely driven by a US smartphone vendor's handset orders and rising global demand for servers, the Ministry of Economic Affairs said yesterday.
The ministry refused to name the company, but it is widely known that it was referring to Apple Inc.

The monthly data meant total export orders for last year were up 10.9 percent year-on-year to US$492.81 billion, the best annual performance since the ministry began compiling data in 1953.

"Last month represented the 17th consecutive annual growth in export orders... It has been a good year for Taiwan's export orders," Department of Statistics Director-General Lin Lee-jen (林麗貞) told a news conference in Taipei.

Export orders this month are expected to continue to see robust growth, because of strong demand for electronic components and in traditional industries, Lin said.

"It is likely that we will see annual growth in export orders of between 25.1 and 27.9 percent this month," she said.

However, due to the beginning of the traditional slow season for consumer electronics goods, orders this month are expected to contract from last month's US$48.47 billion, she added.

Export orders for information technology and communications products last month surged 22.3 percent year-on-year to US$15.9 billion on increased shipments of the US company's latest smartphone models, Lin said.

If it were not for slowing demand for notebook computers, the segment's growth momentum would have been even stronger, she said.

Increasing demand for high-performance computing, automotive electronics, Internet of Things applications and game consoles saw export orders of electronic components increase 18.4 percent year-on-year to US$12.65 billion, Lin said.

Orders for machinery gained 20.6 percent to US$2.17 billion, the highest monthly amount since 1953, supported by a recovering global economy that has prompted demand for machinery used in industrial automation.

Basic metals, petrochemicals, and plastic and rubber goods all grew by double-digit percentages year-on-year on rising prices of raw materials, she said.

The US remained the largest destination, with orders increasing 10.2 percent to a new high of US$13.2 billion, while orders from China and Hong Kong expanded 7.9 percent year-on-year to US$10.97 billion, ministry data showed.