Five-in-One Food Expo Successfully Concluded in 2013
2013-07-15 09:18
TFPMA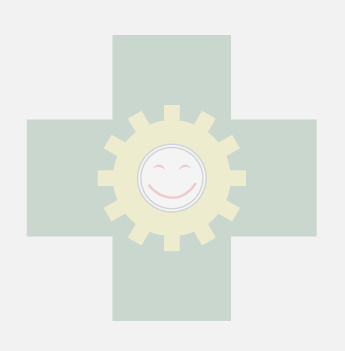 The number of local and international buyers in attendance reached a new high
In an unprecedented effort supported by related trade federations, the Taiwan External Trade Development Council (TAITRA) organized a five-in-one event comprising the Taipei International Food Show (FOOD TAIPEI), Taipei Int'l Food Processing & Pharm. Machinery Show (FOODTECH & PHARMATECH TAIPEI), Taipei International Packaging Industry Show (TAIPEI PACK), Taiwan Int'l Hotel Restaurant and Catering Show, and Taiwan Int'l HALAL Expo (HALAL TAIWAN). This composite extravaganza successfully concluded on June 29, 2013, offering a complete picture of Taiwan's food supply chain — consisting of the food-manufacturing, food-processing machinery, packaging, catering, and Halal food industries — with 1,557 exhibitors and 3,637 booths. Unaffected by a recent discovery that maleic acid, an industrial starch, was found in a long list of Taiwanese food items, the five-in-one show registered a record-breaking 65,123 visits and 6,588 international buyers within a four-day period. These represent a 6% and11% growth from the previous year. It is evident that buyers the world over remain highly confident in Taiwanese food items. China accounted for the largest group of visiting buyers this year, followed by Japan, Malaysia, Hong Kong and the U.S.

The inaugural edition of HALAL TAIWAN lured a considerable number of Muslim buyers, while a sideline seminar on "Taiwan Exploring the Emerging Halal Market" saw experts from Malaysia, Oman, and Taiwan share experiences in exploring the Muslim markets with representatives from 156 local firms. Among all the foreign buyers, those from Muslim countries increased most noticeably. The 353 Indonesian buyers that visited this year signaled a growth of more than 80% compared to last year. HALAL TAIWAN has effectively bolstered participation by Muslim buyers as Taiwanese food suppliers proved themselves capable of thriving in emerging markets not only by introducing technological advances, but also by conforming to the Islamic dietary laws.

At the 726 TAITRA-organized one-on-one procurement meetings held this year, prominent food companies from various countries were able to negotiate face-to-face with their Taiwanese counterparts. A total of 68 buyers from North America, Japan, South Korean, China, Mexico, Kuwait, and Bangladesh attended these procurement meetings with 238 Taiwanese firms, generating US$50.66 million worth of business opportunities.

The five food shows were visited by purchase-minded conglomerate executives as well as delegates representing different regions of the world, including the 103 buyers from China-based Guangdong Dairy Industry Association, Shanghai Food Association, Fujian Food Manufacturers' Association and Yunnan Packaging Industry Association, the 368 buyers from Macau and Hong Kong, the 37 buyers from the Singaporean "Delegation to Prestigious Taiwanese Catering Service Providers and Food Manufacturers," as well as a 35-member delegation from Burkina Faso. These procurement delegations made an unprecedented, over 500 visits combined to this year's five-in-one show.

Meanwhile, an array of peripheral activities enhanced the exhibition's cheerful ambiance, as exemplified by the one-day promotional event that evoked an enthusiastic audience response with tips of preparing iconic Canadian, Peruvian and Queensland dishes demonstrated right in the national pavilions around stage area, product launches that sent an invariably jam-packed audience vying for a limited supply of gift bags, and well-sponsored, well-attended seminars on food-processing and packaging that encouraged discussions on the latest industry trends. It is worth noting that the Taiwanese team won in both of the international culinary competitions co-organized by CHTDA and the U.S. Meat Export Federation as part of the five-in-one show, bringing home first place the in Professional Team category of the "World Championship of Cookery in Taipei" and third place in the "United Tastes of America – Asian Chef Challenge." Without a doubt, the Taiwanese team's achievements were an exciting highlight of the show.

In addition to a comprehensive insight into the Taiwanese food supply chain, HALAL TAIWAN, the latest addition to this five-in-one expo, underscored Taiwanese exhibitors' research, development and manufacturing prowess that meets the varying needs of consumers. By impressing international buyers with Taiwan's diversified, fine-quality foods and manufactured items, the composite show brought extra trading opportunities to an interactive, learning-oriented platform shared among local companies, facilitated cross-industry information circulation, while at the same time inspiring creative ideas and partnerships. TAITRA is believed to take this composite food show to a higher level when FOOD TAIPEI, FOODTECH & PHARMATECH TAIPEI, TAIPEI PACK and the Taiwan Int'l Hotel Restaurant and Catering Show once again take place concurrently from June 25 through 28, 2014.