Pride of Taiwan's Food Machinery Industry
2013-04-19 17:05
TFPMA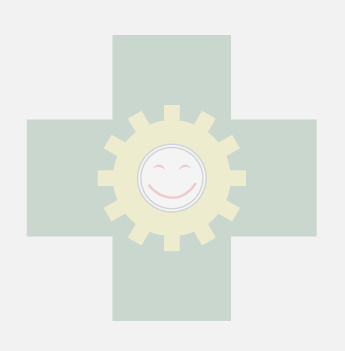 The booming machinery industries and food industries in Taiwan to drive the development of food machinery
With the rapid development of the machine industries in Taiwan as seen by the world, its total output value is expected to reach USD 30.5 billion in 2012. Among them, the output value of Taiwan's food machinery industry grew 7.6% in 2011. Expert points out that, economies of scale and cost reduction are attributed to the stability in supply chains consisting of the upstream, midstream and downstream parts, and those are the main causes of the boom.
According to the forecast from Department of Industrial Technology, MOEA, the output value of Taiwan's food industry may reach USD 20.3 billion in 2012. The food machinery industry having great potential for further growth under the influence of the whole food industry cannot be ignored or overlooked. Take, for example, the global food & beverage machinery market is expected to grow up in 2013, which represents a bright future for Taiwan's food machinery.
Current status of Taiwan's food machinery industry and the cluster effect
The island's geographical advantages form the diversity and uniqueness of the food culture. To satisfy the most fastidious eaters, food suppliers of Taiwan consistently launch innovative, tasty meals and develop new cooking techniques along with keeping advanced processes of food-making. The changeable food consumer market sparks innovative movement for food machinery.
Current food machinery manufacturers in Taiwan are mostly centralized in the north central region. The number of food machinery suppliers located in the northern and central regions is separately 75 and 141, bringing significant economic benefits of clusters. The northern suppliers mainly manufacture mixers, dryers, granulating machines, bakery equipment, tanks, and filling/packaging machines; the suppliers in central Taiwan produce grinders, mixing agitators, forming machines, and filling/packaging machines mainly.
Food machinery is a highly-specialized precision industry. In particular, its close links and mutual aid across the upstream, midstream and downstream supply chain generate higher revenues. The geographic concentration and penetration of industry develop technology-intensive resources and added values and also lead industrial clusters to all-round development.
Benefiting from the cluster effect resulting in decreasing costs, high productive efficiency, and rapid response mechanism, Taiwan's food machines are especially in international buyers' good graces, approximate 70% of production for overseas export.
Features & advantages of food machinery made in Taiwan (M.I.T.)
The food processing machine manufacturers of Taiwan offer more competitive prices than those of Europe and America. Compared with other machines made in Southeast Asia, Taiwan provides better quality products. Moreover, with extraordinary after-sales services, Taiwanese manufacturers focus on machines of modernization, low-consumption, and multi-field and have earned buyers' trust. It reveals the strength of Taiwan's suppliers occupying a distinct position in machinery industries.
In addition to quality and price considerations, Taiwan's food machines are designed based on the eating habits of easterners, which is its major advantage in Asian markets. Global consumer preferences toward wrapped desserts make stuffing/filling machines become suppliers' main force of research and development. Targeting Chinese market, Taiwan even has developed new-type equipment to make moon cakes.
In recent years, Taiwan's food machine suppliers committed to improve accuracy and stability of their own products expect to produce M.I.T.'s domestic machinery of higher quality than European and American products. At present, the research centers and government departments of Taiwan make use of domestic and international resources and do research in technologies of food production lines and food processing machinery to promote national brands in the international markets.
Import & export of Taiwan's food machinery
The 2011 export value of Taiwan's food machinery was around USD 230 million and hit 6% growth compared to the previous year. Taiwan's top 10 exporting nations (2011 rankings) were China, India, Thailand, America, Indonesia, Vietnam, Malaysia, Japan, Hong Kong, and Philippines. In 2011, Taiwan's exports to China maintained more than 20% and China became Taiwan's largest exporting country. The value of Taiwan's exports to India had the highest growth of 47.8%, followed by Indonesia (18.5%) and Thailand (13.5%).
Under the situation of a weak global economy and recession in developed countries, most of the manufacturers of food and packaging machinery begin to take aim at emerging markets. Because of China's efforts to boost domestic demand in these years, it becomes Taiwan's fastest growing export market for the machinery industries.
The import of food machinery to Taiwan was valued at around USD 130 million with 22% growth compared to the previous year. The top 10 countries importing to Taiwan (2011 rankings) were America, Japan, Germany, China, Switzerland, Italy, Sweden, Netherlands, Canada, and Korea. Among those countries, the top 5 nations were up more than 10%. Compared with the data in 2010, the values of goods imported from Sweden and Netherlands achieved double growth. Imports from America reached a growth of 75.5%. Imports from Switzerland were declined by 32.9%.